We have been hard at work again, shibari Suspension Techniques is now a 10-part series! Shibari Suspension Techniques is undoubtedly the most comprehensive suspension course available anywhere, on-line or in any format for that matter. Originally, you might recall that we intended to bring out a DVD set. However, we soon realised that this was a hopeless task as they was simply too much to cover if we were to give more than a very basic and cursory introduction. The other problem is that the art is progressing as our knowledge increases. Only a few years ago, there was really only one suspension capable gote that people knew and, in most cases, only very superficially. None of us really knew much about the engineering as we were all 'painting by numbers'. That's all changed, now there are many variations and an understanding is growing, myths are being dispelled and technique is being refined. This means that books and DVD's can get quickly left behind and become out-dated. The big plus of an on-line platform is the flexibility and pro-activity it allows. We can update tutorials, add material when required and address your questions. This coupled with our tried and tested 'ingredients-based' approach makes learning easier because it makes the subject simple and logical. By understanding what 'ingredients' do, why and how they work, things makes sense which makes you more creative and safer. It also means you can focus on tying to best effect without becoming "(k)not focused'.
I'd like to share a message, that I just received, from a student which sums up how well this works:
I just wanted to extend a warm thank you from both myself and Minervamedica for your WONDERFUL content on shibariclasses.com
It has been a truly amazing resource for us for us to learn and practice with. Of course we know it does not replicate one-on-one in person instruction…but the bang for buck cannot be understated..so we are deeply appreciative of all the work you and Ninaruss have put into this. And of course all the lovely bottoms.
Again,
Thank you.
Diespater & Minervamedica
Here's a little about the latest part in our Shibari Suspension Techniques series:
In this tutorial, building on the skills of the preceding parts, I take you through the steps to safely perform a futo-momo (shin to thigh tie) based inverted suspension sequence. This is only one of many ways of ending up with this position. However, this method has been chosen because it mitigates risk by the use of a secondary main line and minimises the need for strength since it largely uses gravity. Of course, one can achieve the position from a dead-lift via the futo-momo but it requires more skill and strength to perform safely. You'll also learn a technique that makes the futo-momo easier to apply with control and elegance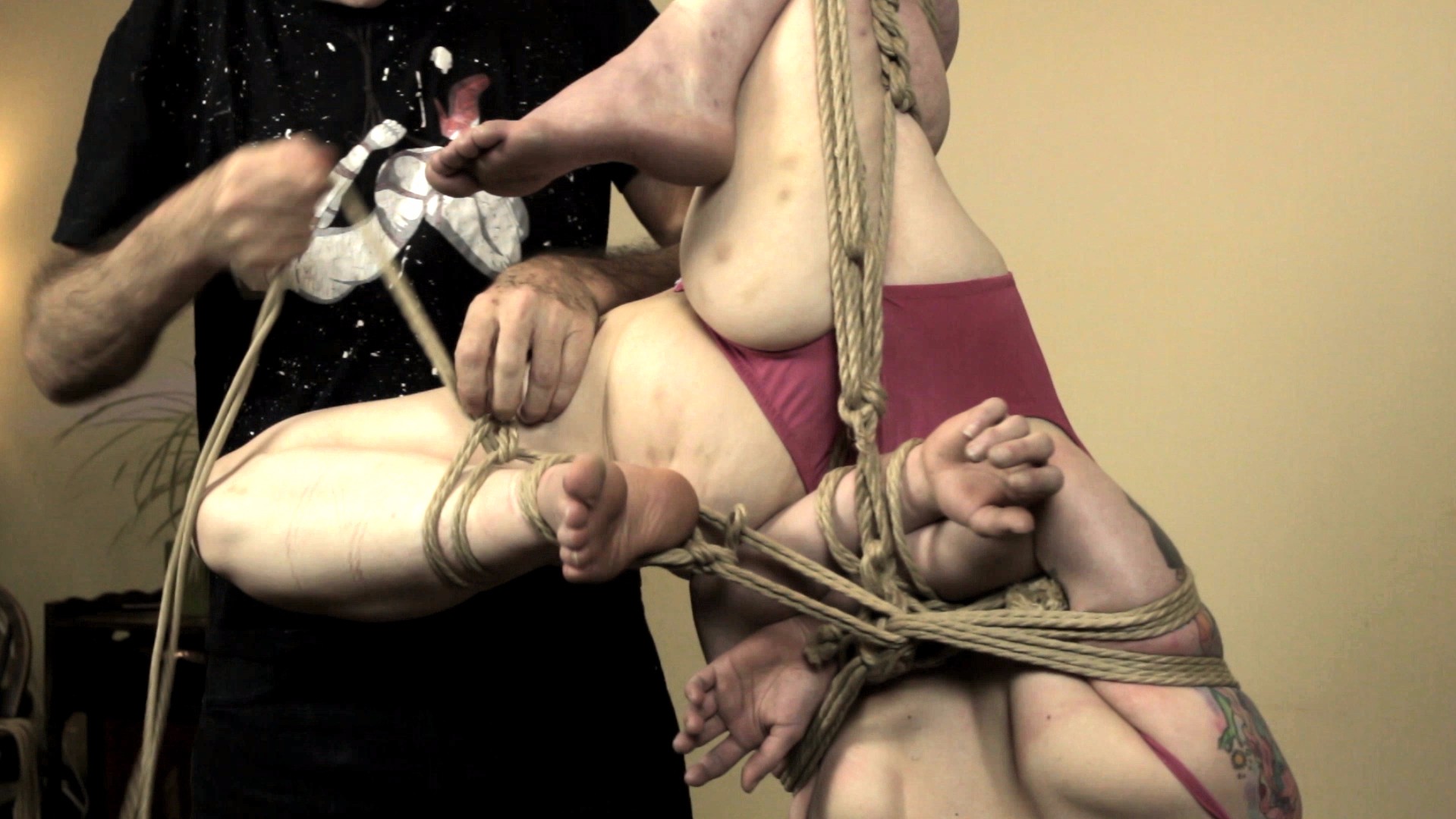 As the futo-momo is a key ingredient and relies on being tied properly, our very comprehensive tutorial on this tie has been included to make sure you fully understand this versatile tie and get it 100% right.
Topics covered include:
Fast wrapping versions
Single column bases
Double column bases
Building stems
Suspension capable versions
The 'no-pinch cinch'
Effective wrap positioning
Efficient handling techniques
Body control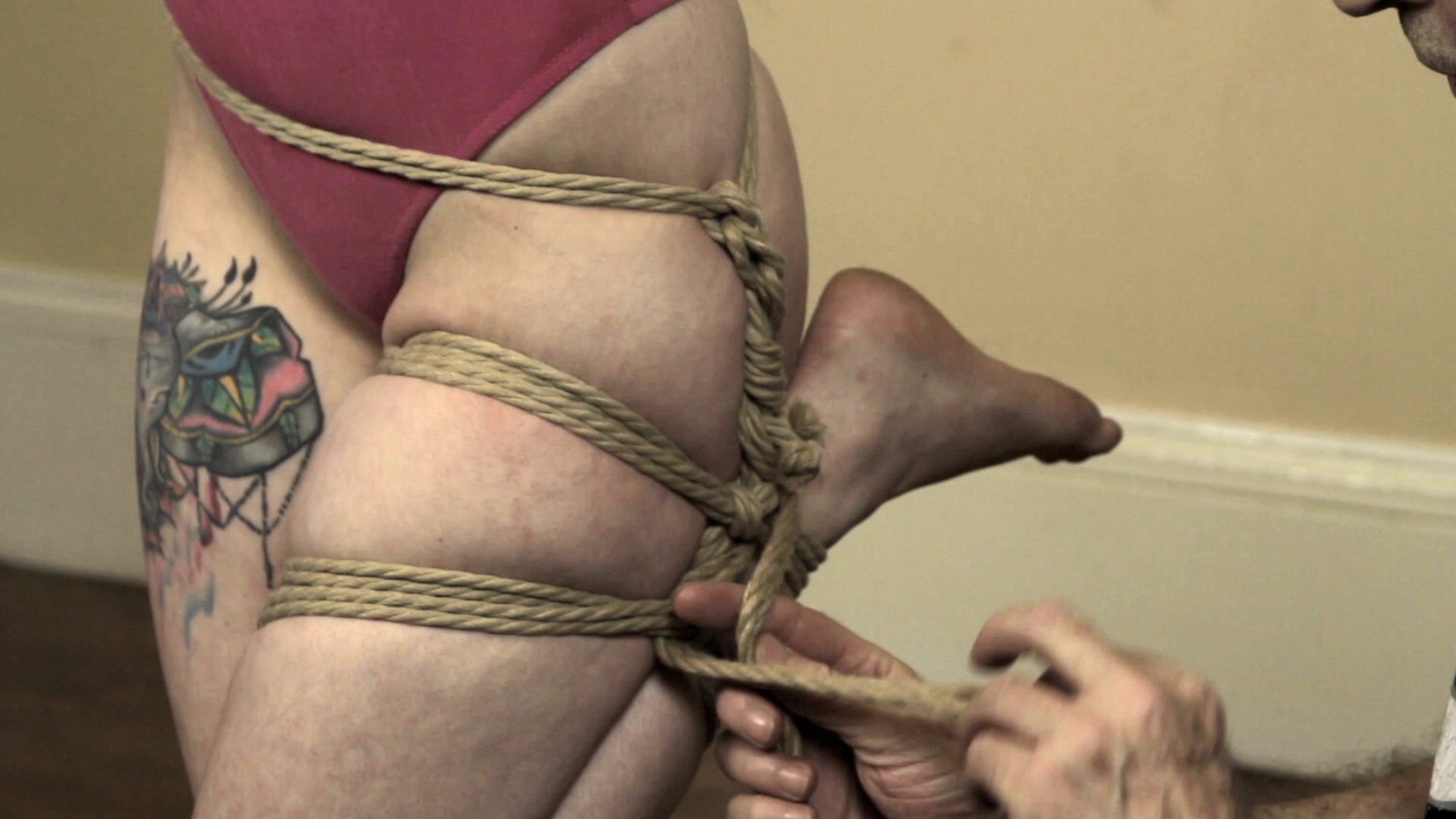 Inversions carry a high risk of serious injury if you lose control or drop your partner since their head is likely to be the first thing to hit the ground. With this in mind, you will learn how to split the load with the gote for greater safety, potential comfort and, most importantly, to give you the confidence that your partner won't meet the floor head first.
As I demonstrate suspending from the top wrap/stem of an old-style gote, the tutorial on the X-friction modification has been included, as it is essential if you prefer the more common contemporary takate-kote (2TK/3TK) and wish to suspend this way.
There's a special section on choosing, positioning and building the right suspension linkage. This is important as a small change can make the difference between heaven and hell.
As with all our tutorials, this is not a set recipe, more a way of doing things. To illustrate this, we include a performance based on the techniques you will learn in this tutorial. Whilst, you should first become familiar with the routine as is, I illustrate many potential variations for you to open up your creative options to allow you to adapt to the situation, your partner and make it your own..